Instructor Spotlight: Valerie Moyer
The ExPress caught up with Valerie Moyer, the Instructor of Gender & Sexuality in Sports, for the first Instructor Spotlight of the Fall 2022 Semester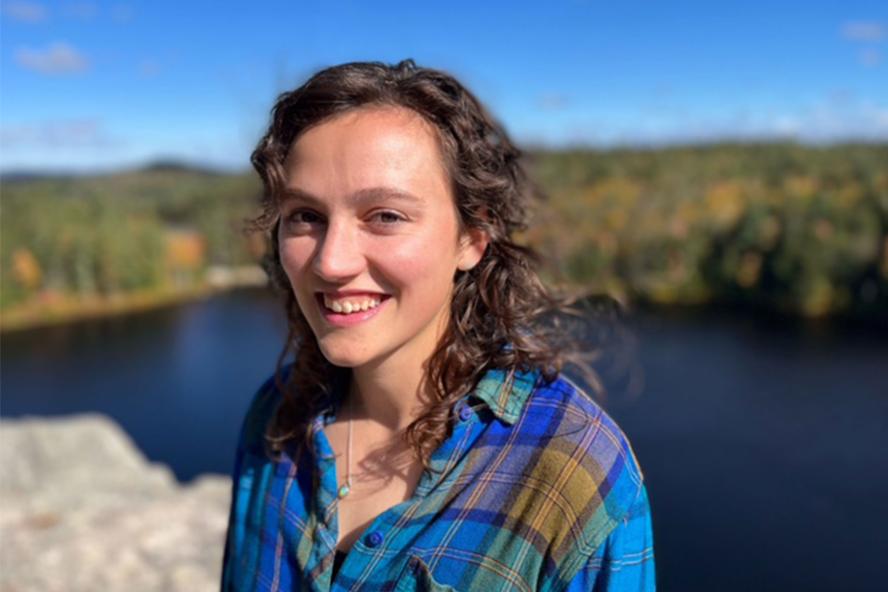 Tell us about your background and what inspired you to teach this course
Valerie Moyer: This course is inspired by my dissertation research, which focuses on the hormonal surveillance of athletes in women's elite track and field. As a former NCAA division I runner and an advocate for greater LGBTQ+ inclusion in sports, this is a topic I've cared deeply about for a long time. During my dissertation research, I encountered so much great scholarly work in sports history and sociology, so I'm excited to share that. Designing the syllabus gave me a chance to "zoom out" and look at the ways gender and sexuality operates in sports besides running.
What is your favorite sport, and do you have a favorite team?
VM: My favorite sport to do is running, or sprint triathlons. In college, I ran the steeplechase and now I love trail running - so for me, the more obstacles and mashups in an endurance race, the better! My favorite sport to watch is soccer, and my (new) favorite team is Angel City FC.
Is there an athlete that inspires you?
VM: Wow, yes - so many come to mind for different reasons! I got to watch Allyson Felix run one of her last races this summer and that was emotional, especially because of all the work she has done off the track to call out sexism and empower women athletes. But I'd also say Nikki Hiltz is inspiring. They are a non-binary athlete and a 1,500m runner who has done impressive work in educating the track and field world to be more inclusive of trans and non-binary athletes, all the while continuing to compete and run super fast!
What do you hope students will take away from your course?
VM: A critical approach to the ways gender works in sports, as well as an appreciation for the history of women's sports.
What is something you are looking forward to having/doing in your course later in the semester?
VM: I'm actually mostly looking forward to the weekly class discussions! But I also hope to do a field trip or archival visit around Kathrine Switzer's historic Boston marathon run, when women were not allowed in the race. Since we are in Boston, it seems like a great way to investigate the ways our ideas of women's athletic capacity have changed over time.
Valerie Moyer received her PhD in Women's, Gender, and Sexuality Studies at Stony Brook University. Her dissertation analyzes the past three decades of sports policy regarding female eligibility, which regulates transgender women and women in high testosterone levels in international track and field. She is also a researcher with Athlete Ally and a consultant for the American East Academic Consortium.