Instructor Spotlight: Tiffany House
The ExCollege caught up with Tiffany House, the Visiting Lecturer behind EXP-0011: Living with Purpose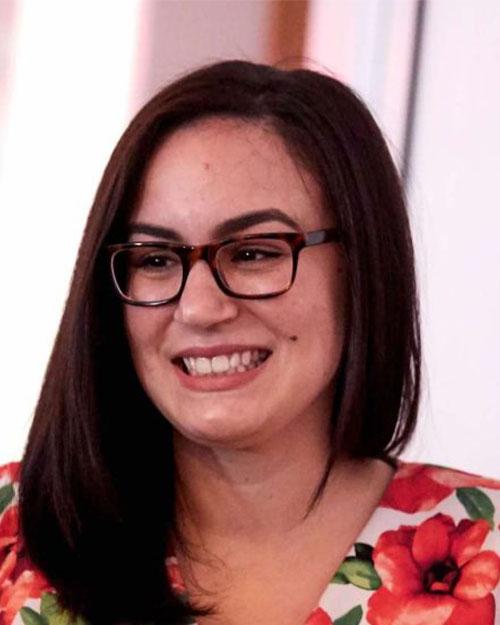 Tell us about your background and what inspired you to teach this course
I am an Associate Director for Diversity and Inclusion Education here at Tufts. Prior to my current role, I had various DEIJ-focused roles in higher education. When working with students, I found there was a desire from them to discuss purpose in a holistic way, which was further exacerbated during the pandemic. I was really excited about creating a class that was responsive to this, and it is a truly incredible experience seeing the course come to life. I am beyond grateful for my class.
What do you hope that students will take away from your course?
I hope students will have a greater awareness of their purpose and what truly matters to them. In our society, there are many distractions, and it is my hope that my class has been a space to slow things down and reflect. I have been inspired by my students and their vulnerability and dedication to the course.
What is something that you are looking forward to in your course later in the semester?
I cannot believe there are only three classes left this semester. During the final class, students will present what they have taken away from the course. We have explored different dimensions of purpose, and I look forward to seeing what resonated the most for them.
What is your advice to students who are graduating and trying to find their purpose?
First and foremost, I encourage meeting yourself with self-kindness throughout the journey. I also advise dedicating time to nature or places where you can silence the noises of modern life and truly listen to yourself.  
Tiffany House serves as the Associate Director for Diversity and Inclusion – Health Sciences Campuses at Tufts University. She holds a Master's degree in Higher Education from Boston College and is currently a doctoral candidate in the Contemporary Learning and Interdisciplinary Research program at Fordham University. Her research focuses on the impact of the campus racial climate on student achievement and motivation.