Instructor Spotlight: Alex Hill
The ExCollege caught up with Alex Hill, the Visiting Lecturer behind EXP-0010: Introduction to Global Comic Studies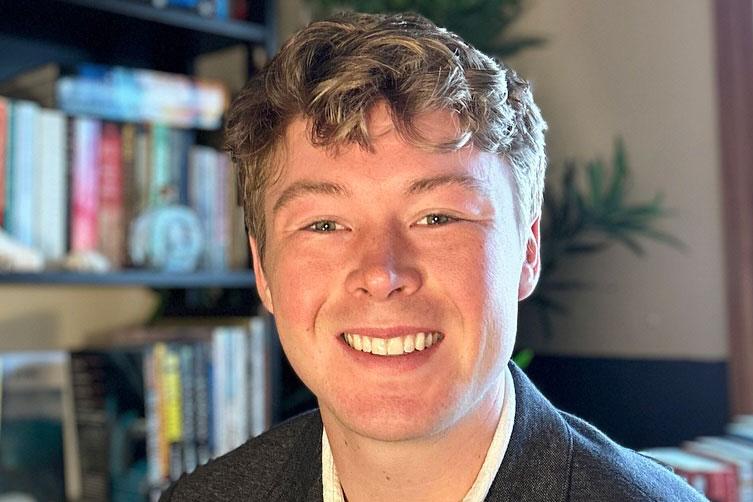 Tell us about your background and what inspired you to teach this course
Prior to graduate school, I really bounced around professionally. I've worked around boats at the Boston Sailing Center. I worked as an animator on a documentary one of my undergraduate professors created. I worked for a tech company doing all sort of communications related projects such as video editing, animation, writing, etc. But no matter the job, each day during my lunch breaks I would work on my own creative writing project (or read), which eventually made me reevaluate where my true passions were. This ultimately led to the decision to go back to school.
This course was actually the topic of my graduate final project. Comics have been an area of interest of mine for as long as I can remember (my childhood cats are named "Cali and Hobbes") but during my undergraduate senior year, I studied abroad in Strasbourg, France and it was there I found how useful comics were as a means of language acquisition. Although my French is still much to be improved upon, Tintin by Herge was a constant companion and extraordinarily helpful resource. I have been fortunate enough to travel a fair amount, which has also exposed me to works I am unsure I would have come across in the US/popular market.
Can you discuss how some of the comics you teach deal with masculinity or post-colonialism in your syllabus? How do comics allow these themes to be explored differently than other mediums?
Reading comics in public is sort of like a nerd (which I use with much endearment) flare gun and an employee of a campground I stayed at gave me a copy of No One Else, which found its way onto my syllabus this semester. Set on Maui, where the author grew up, the story can be consumed pretty quick, but the post-colonialist undertones of the comic stuck with me. Specifically, the role tourists such as myself played. For example, surfboards snap like toothpicks over there and those boards go to landfill on island, not flown back to be taken to the dumps in surfer's hometowns; the sports' ecological footprint is so much greater than many imagine. Much more importantly, issues regarding affordable housing and food, job opportunities, and cultural sustainability for native Hawaiian locals are so apparent once you travel there with a post-colonial lens. No One Else's combination of artwork and writing produces anguish in a way that I had never felt.
What current trends within comics have you seen, and how do you foresee the medium, or its reception in the general public, changing?
The popularity of comics is still on the rise. Marvel and DC have exposed a lot of potential readers to these characters through their films, but I think viewers are hungry for more – which comics can satisfy. As far as trends go, I think the digital form has already exploded and I can't imagine that it doesn't continue to skyrocket. Although I don't think I would consider them comics, the recent audio adaptations of "Sandman" and "Batman: Unburied" have been thoroughly enjoyable and have helped the art form dive into another market. Unlike most audio-novels, these adaptations are relying on atmospheric sound seemingly in place of artwork. This is a trend I hope to see more of, just hopefully not at the expense of traditional comics. 
In terms of public perception, I think it is now without question that this is a subject of study that deserves admiration for its formal elements. Comics are being used in the classroom to engage with younger readers as well as tell stories with more "adult" themes. When I tell people I teach "comics'' at the college level I still get an inquisitive look, but it's more out of curiosity rather than an eye roll. I anticipated being put on the ropes a little more for the art form's literary worth, but during my final project I sort of found out that battle has already been won amongst academics. Still, this job really still feels a little too good to be true.
What do you hope that students will take away from your course?
I want students to appreciate the art form and reevaluate the way they view the medium. Like most literature instructors, I really want to create lifelong readers. Comics are interdisciplinary in nature, and exploring the themes this course aims to help create more empathetic readers. We explore a very diverse set of global authors, all with unique perspectives, stories, and modes of communication. I hope after students take this course, they understand that comics, or literature for that matter, takes many different forms and styles.
Alexander Hill received his Masters in English at UMass Boston, where he taught Composition and Literature courses. As a child, his greatest joy was reading Calvin and Hobbes by Bill Watterson.